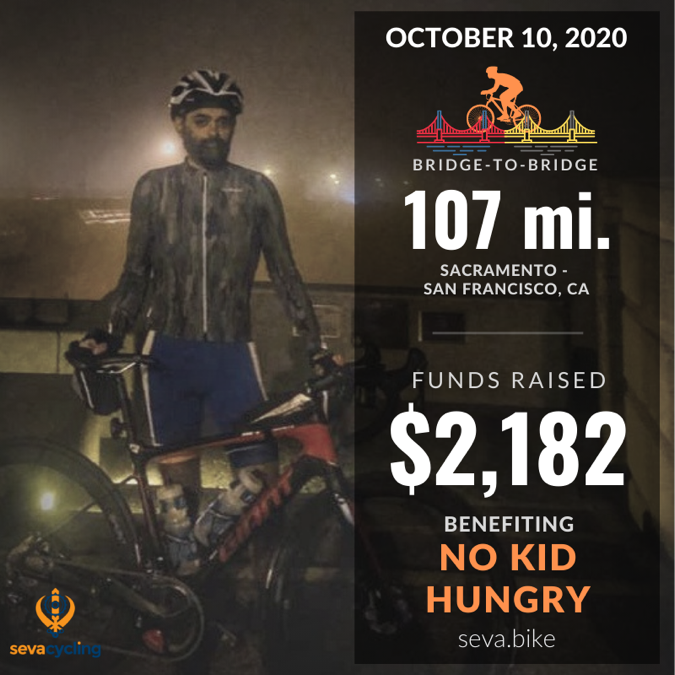 "In this crazy year, this ride was a light of good news. It made me remember that people still come together to do good things, and that there are people who still believe in doing good even for something they might not ever see."- Winty
Four weeks before the ride, he blasted his social media with requests for donations. To his surprise, family, friends, colleagues and people he didn't know, immediately started donating. By the first week, Winty's total donations blew past the $1,000 goal.
Winty did lots of planning before his ride. He mapped out a route between Sacramento's Tower Bridge and the Golden Gate Bridge in San Francisco. He also coordinated for his mom and sister to be his support vehicle, driving along his route to make sure he was safe.
By the end of his ride, 39 people donated a total of $2,182.99 for No Kid Hungry (over twice his goal!).